LiNKFOR DAC Converter - Elevate Your Audio Experience with Digital to Analog Conversion
Are you looking to enhance your audio experience with high-quality sound? Introducing the LiNKFOR DAC Converter, a digital to analog converter that allows you to connect your digital audio devices to analog audio equipment. Whether you want to connect your HDTV, Blu Ray player, DVD player, Sky HD box, or TV box to your stereo system or amplifier, this versatile converter has got you covered. Let's delve into the features and benefits of this audio adapter and discover how it can transform your audio setup.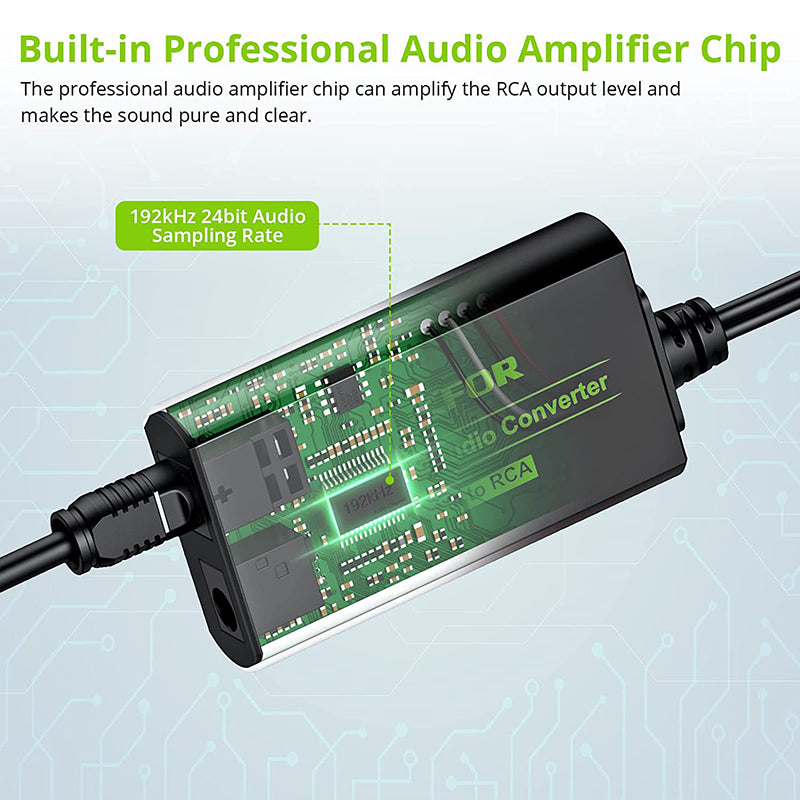 Superior Sound Quality:
With the LiNKFOR DAC Converter, you can enjoy superior sound quality by converting your digital audio signals to analog. This conversion process ensures that you experience rich, detailed, and immersive audio, free from any digital artifacts or interference. Immerse yourself in the crystal-clear sound that only analog audio can provide.
Versatile Connectivity Options:
The LiNKFOR DAC Converter offers a range of connectivity options to suit your audio setup. It features digital SPDIF Toslink and coaxial inputs, allowing you to connect devices such as HDTVs, Blu Ray players, DVD players, Sky HD boxes, and TV boxes effortlessly. Additionally, it provides RCA L/R and 3.5mm jack outputs, enabling seamless connection to your stereo systems, amplifiers, headphones, or speakers. Enjoy the flexibility of connecting various audio devices with this all-in-one converter.
Easy Setup:
Setting up the LiNKFOR DAC Converter is a breeze. Simply connect your digital audio source to the converter using the included optical cable or coaxial cable. Then, connect the converter to your analog audio equipment using RCA cables or a 3.5mm audio cable. No complex configurations or technical expertise required. Start enjoying high-quality audio in minutes.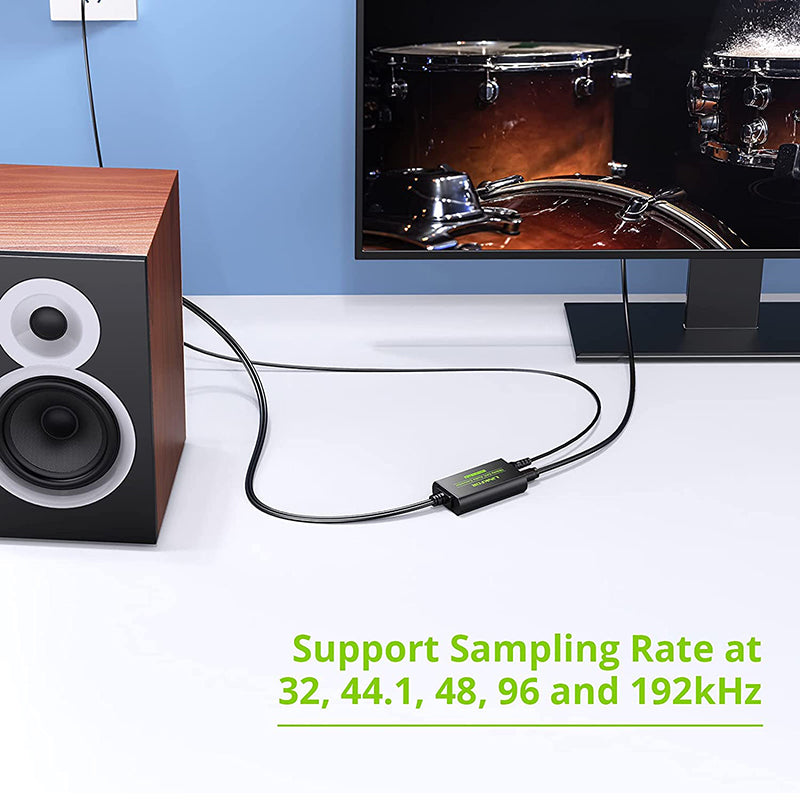 Compact and Portable Design:
The LiNKFOR DAC Converter boasts a compact and portable design, making it easy to carry and use wherever you go. Whether you're at home, in the office, or on the move, this converter allows you to elevate your audio experience effortlessly. Enjoy high-quality sound wherever you are.
Durable and Reliable:
Crafted with durability in mind, the LiNKFOR DAC Converter is built to last. Its high-quality materials ensure long-lasting performance and reliability. Rest assured that your audio signals will be converted and transmitted flawlessly, providing you with a consistent and enjoyable listening experience.
Conclusion:
Upgrade your audio setup and elevate your listening experience with the LiNKFOR DAC Converter. Convert your digital audio signals to analog and enjoy superior sound quality. With its versatile connectivity options, easy setup, compact design, and durability, this converter is an essential accessory for any audio enthusiast or professional.
Invest in the LiNKFOR DAC Converter today and unlock the full potential of your digital audio devices with high-quality analog sound.